K.O.F.I.
King Of Focused Impact
Kofi's inspirational and motivational, yet authentic and approachable style make him an incredibly effective speaker and trainer. Audience members come away inspired, but more importantly, empowered with action items and tools to immediately move the needle in their lives and businesses.
"I came away with immediate action items to use in my business."
"Kofi is the most effective speaker I've ever heard."
"His career and experience is aspirational, but his approach
to teaching is very accessible."
"The only reason I wouldn't recommend him is that I don't want my
competitors to get the same secrets."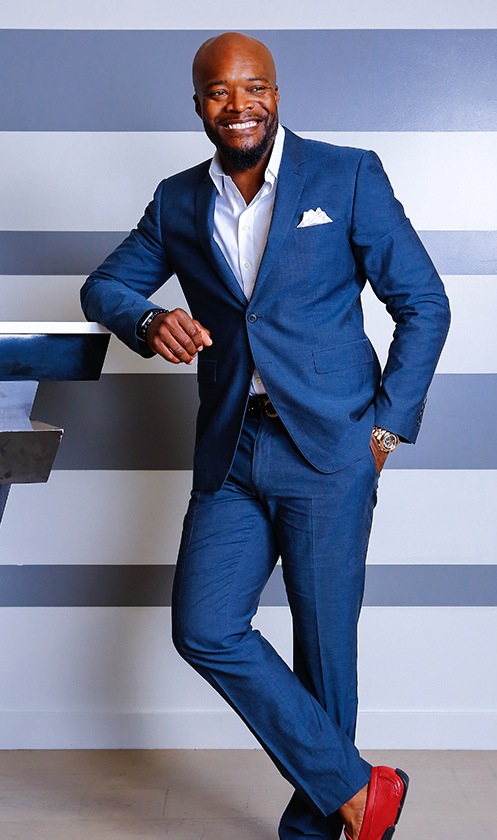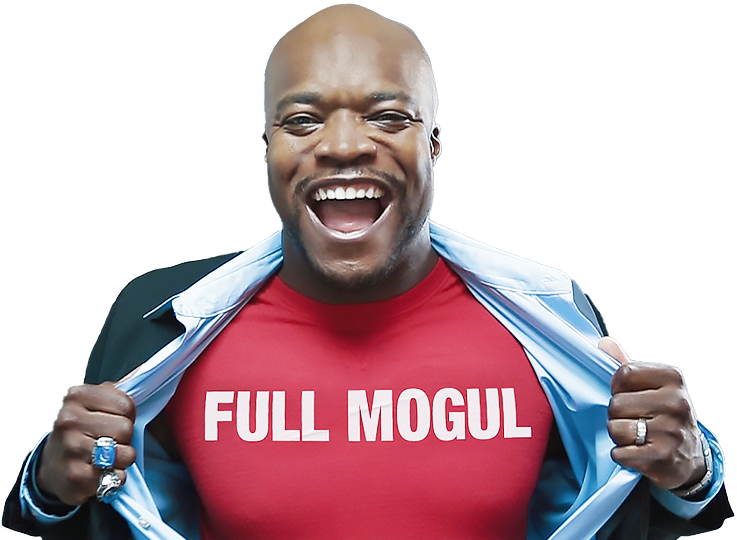 CEO – GLOBL RED, A Private Real Estate Firm
CEO – GLOBL Consulting, A Focus and Finish Group Company
Celebrity and Luxury Real Estate Specialist
BA: UC Berkeley (Cal Football Alumni)
MBA: Presidents and Key Executives Program, Pepperdine University
Founder – Sports and Entertainment Society
Author: Sellebrity: How to Build A Successful Sports and Entertainment Based Business
RAIDERS – Signed as a Wide Receiver with the Oakland Raiders
SAG/AFTRA – 10 Acting Career
Institute for Luxury Home Marketing - Guest Speaker & Trainer
NFL – Player Development Training and Consulting
LA Business Journal – Named to the LA500. Most Influential Business Leaders in LA. (3 yrs running)
Angeleno Magazine – Named an Angeleno "Power Player" (twice)
Angeleno Magazine – Named a "Power Couple" with wife Dr. Mimi Nartey (twice). Named a "Dynamic Dad"
Inman – 6 Time Inman Connect and Inman Luxury Connect Main Stage Speaker
Modern Luxury – Named an "Icon of Beverly Hills" (twice)
Variety Magazine – Named as one of Variety's "Showbiz Real Estate Elite." (twice)
The Hollywood Reporter – Name as one of the "Top 25 Hollywood Real Estate Agents"
Million Dollar Listing – 8 Appearances on Bravo's "Million Dollar Listing"
Selling Sunset – 2 Appearances on Netflix's "Selling Sunset"
HGTV "Selling LA" – 2 Seasons as Featured Agent
Luxury Real Estate Correspondent for 100+ media outlets
Excellence as a Strategy: Keys to
Individual and Organizational Excellence
Breaking Into the Sports & Entertainment Niche
(in any industry)
Branding: Creating a strong personal
or company brand
Focus & Finish: Motivation into action
into success
Luxury Real Estate:
Working with and understanding affluent clientele
Full Mogul & Kofi-Isms: Philosophies on business, life
and success, that actually work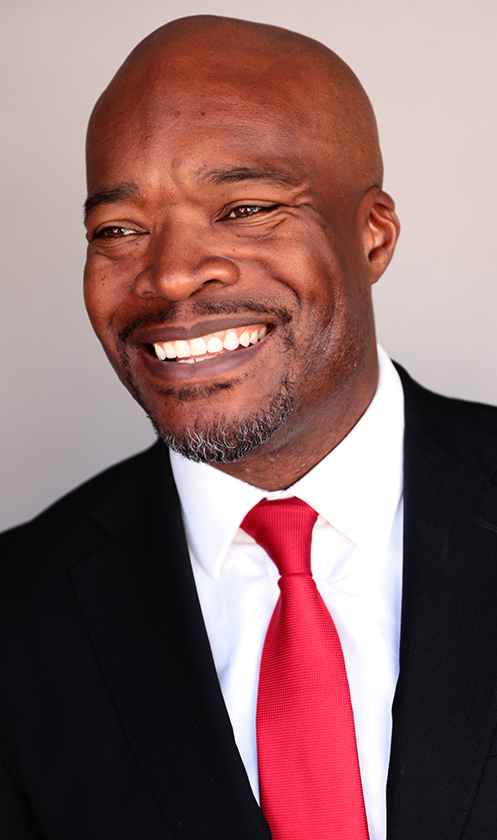 A leading authority on business, strategy and mindset, Kofi Nartey has been called on by top business and sports organizations across the country for keynote speeches and trainings. With a 20 year career in luxury real estate, Kofi Nartey has long been the go-to broker for celebrities, prominent sports figures, and affluent clientele around the globe. The leader of GLOBL Real Estate and Development, a private real estate firm with billions of dollars in sales, Kofi has years of experience representing elite buyers and sellers of distinguished properties. He regularly appears on national television and in print media outlets, including The Wall Street Journal, Los Angeles Times, Chicago Tribune, CBS, CNBC, NBC Sports Bloomberg, Fox Business News, ESPN, CNN Money, and The Insider. He was also a featured agent on HGTV's "Selling LA" and has made numerous appearances on "Million Dollar Listing." Kofi uses his experience to continue to elevate his industry and has trained over 2000 agents nationally.
Trusted and admired for his integrity, discretion, and insider knowledge, Kofi is sought out by discerning companies, individuals, professional athletes, and entertainment figures looking for a high level of access and expertise. Prior to GLOBL RED, Kofi was the founder and national director of the Compass Sports & Entertainment Division, where he recruited and led the nation's first true group of vetted sport and entertainment specialists for four years. He previously served as the director of the Sports and Entertainment Division for the boutique firm The Agency and was a top producer for Keller Williams. Kofi continues to contribute to the real estate industry as a guest speaker for The Institute for Luxury Home Marketing, and gives back through The Nartey Sports Foundation. His business experience with both boutique and national firms has led to board seats and consulting roles for numerous companies in different industries. Kofi enjoys sharing his experience and gifts with the world because, as he says, "When you give from your gifts, you never run out!" Kofi lives in Playa Vista with his wife and two kids.