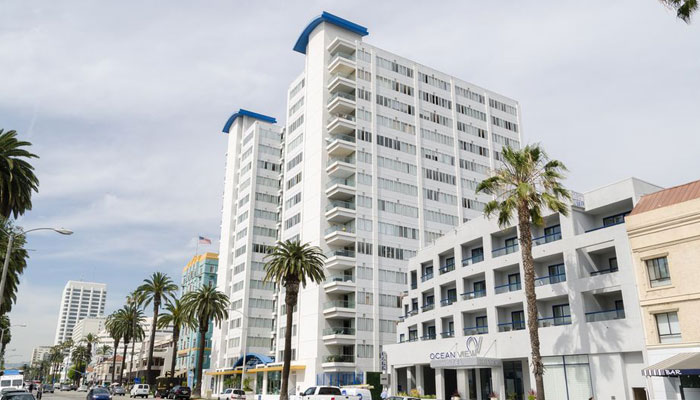 By Jenna Chandler for Curbed Los Angeles | Read the original article here
Development battles in Santa Monica have largely fizzled out. Now, two City Councilmembers seeking reelection say they want to end the building wars for good.
A measure on the November 6 ballot would require developers to get the approval of a "supermajority" of the Santa Monica City Council to deviate from the city's building height and density limits.
If Measure SM passes, for the next 10 years, developers wanting to build taller or denser would need a "yes" vote from five of seven members of the City Council. Right now, the threshold is four votes.
That's an important distinction, says Kevin McKeown, who co-sponsored the measure with Sue Himmelrich. Both councilmembers are seeking reelection.
Historically, votes on some of the biggest, most high-profile development projects in Santa Monica have been split, McKeown says.
"Measure SM eliminates those squeakers that previously got through on the barest majority vote," he says. "It is significantly more difficult for a developer to earn that fifth vote to go beyond our adopted plans."
Councilmembers Gleam Davis and Terry O'Day oppose Measure SM. They argue it would actually incite more fights over development.
"I was so looking forward to having an election on the ballot where we would not have development wars," Davis said in June, when the council discussed it. "Now we are voluntarily inviting election wars."
"The circus is coming to town again," O'Day said. "Here's the sideshow for development fighting."
Two years ago, a far more extreme proposal to curtail building heights in Santa Monica appeared on the ballot. Measure LV would have subjected any new construction taller than 32 feet—the equivalent of two stories—to voter approval.
That measure was defeated at the ballot box, with more than 56 percent of residents voting against it.
But McKeown says it would be a "mistake" to ignore the 44 percent of residents who voted in favor of Measure LV.
If developers want "to exceed our limits in any way, they'd better come to us with a truly spectacular project," he says.
Measure SM has an exemption for housing projects that are 100 percent affordable and projects on school district property. And, according to the Santa Monica Lookout, the measure wouldn't affect development projects that have already been proposed.
The measure was placed on the November 6 ballot measure on June 26 on a 4-2 vote of the City Council.
"The premise of this supermajority provision is that if something is a really good idea, it will get five votes," Davis said at the time. This measure "isn't getting five votes tonight."
"By its own definition, it might not be a very good idea," she said.